Yoga+Fitness
Need to speak to someone?
24/7 Gym and Yoga & Fitness classes
Call Texoma Yoga and Fitness: 903-564-9064 with questions.
Where can you find us?
580 Hwy 377 Whitesboro TX 76273 (to the right of the Wellness Center)
Follow us on Facebook: https://www.facebook.com/Whitesboro24HourFitnessCenter/
Premium Add-Ons: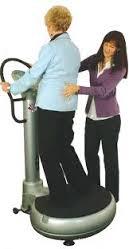 Vibration Therapy:
Uses vibrations that are passed through a platform to the body. 97% of muscles in the body are stimulated and strengthened. Improves balance and coordination, improves lymphatic drainage, improves posterior and core stability.
Equivalent to a 45-min brisk walk in just 10 minutes.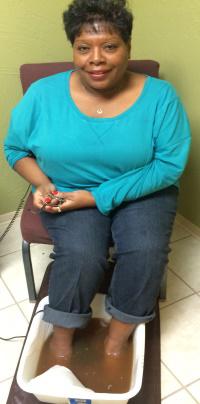 Foot Detox:
Pulls toxins out of your system and restores your body to optimal health. When toxins accumulate in the body, the immune system becomes compromised and we are at higher risk for disease. Benefits include weight-loss, improved digestion, increased circulation, improved energy, decreased allergy symptoms, and enhanced immune system function.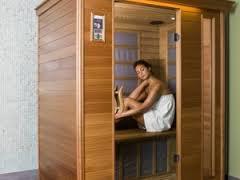 Infrared Sauna:
Uses infrared heat to emit infrared radiant heat that is absorbed directly into the human body, unlike traditional saunas that heat the body indirectly, via air or steam. Benefits include detoxification pain relief, weight control, stress reduction.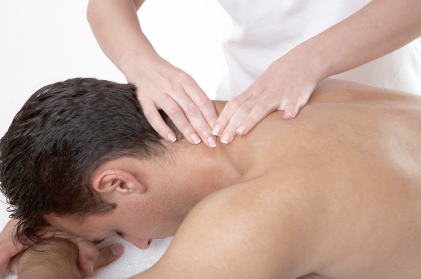 Massage Therapy:
Massage therapy is manual manipulation of soft body tissues (muscle, connective tissue, tendons and ligaments) to enhance a person's health and well-being. At Texoma Wellness, we offer specialized massage therapy treatments to for all sorts of health reasons such as: reduced stress and anxiety, to relax muscles, rehabilitate injuries, reduce pain, and promote overall health and wellness. Sessions are typically 30, 60 or 90 minutes.
Class Descriptions:
Power Yoga: Practice Vinyasa Yoga which means flowing from pose-to-pose with breath. This class strengthens the core muscles. Weights are optional to use in this class.
Yin Yoga: (all levels) provides a restorative balance to more active styles of yoga because it asks the body to release muscles away from the bones so that connective tissue can be stretched. In this quiet practice, students move through a series of long-held seated or reclining poses. Yin increases flexibility, and improves the health of your joints.
Zumba: Our Zumba is a dance-fitness class to Hip hop and Latin beats! Learn Latin dance steps: a little salsa and merengue in a fun and upbeat atmosphere. There is no previous experience required. This class is for anyone who wants to learn new dance steps while getting a good workout.
Mix It: A one-hour class consisting of mix of cardio, strength–training and toning all core muscle groups. Each week there are different stations, which you will complete in a set time. This is an exciting class you don't want to miss!
Step-n-Tone: Uses a step and light hand-weights to combine fat burning and toning in one workout! The moves are easy to follow so you'll enjoy results right from the very first workout. This class will keep you motivated as you step and tone into shape!